Moving SW7 Made Easy with Kensington Removals W8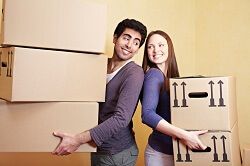 Kensington Removals are the number one Kensington home and flat removals company. We offer great rates for home removals, large and small, with a service that's hard to beat. Whether you're moving home SW7 and need to take a lot of furniture with you or are simply taking a few bits and bobs to your new location, we've got it covered. And for a professional cleaning service with a difference why not try our Kensington cleaning company? They can make your home sparkle at a time that best suits you. If your home could just use a deep clean every once in a while or you'd like a daily or weekly service then we're on hand to help. If you are interesting in making use of any of our services then please do call us now on 020 8746 4469. We will gladly provide you with a free estimate and help organise a perfect service, tailored to your requirements.
Looking to make a move? We're here to help.
Our Kensington removals company is always on hand to provide our customers with a top W8 relocations service. Whether you're looking to make a big move with mountains to relocate or are simply taking a few items with you, then we've got it covered. For those bigger moves, we have the Kensington home removals service- an entire team of dedicated, removals specialists who are fully trained in large scale removals jobs. But if you're looking for a smaller SW7 removals team to help you relocate then our man and van service could be just what you need. By using only a few people they can make your move so much easier, if you're not looking for a service that costs the earth. We don't compromise on quality for jobs large or small- so you can always be assured of a top rate service even if you're only moving flat.
All of our staff are friendly, efficient and fully-trained to ensure that your move goes swiftly. We know our clients appreciate such a fast, friendly service when the removals process is already so stressful. They work diligently so that you can rest assured that your items will not incur any damage or breakages during the removals process. We always aim to treat our clients' homes as though they were our own so that our clients needn't fret at any already stressful time. Not only will our teams look after your property, they aim to look after our clients as well. Always friendly, polite and punctual, they make moving so simple - all you need to do is give them a call, the rest is up to them. So don't worry about carrying out the back-breaking removals job yourself, leave it to the professionals at our Kensington home removals company.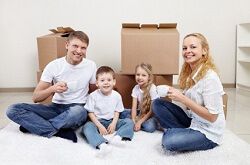 When it comes to moving home, many people try to make the move themselves. This means many hours spent after work carefully packing and boxing their goods all ready for removal. Why spend your precious time in doing the most mundane of tasks when you should be relaxing after work? And that's just the packing side. After you've done packing all of your goods away then there's the big move itself. For many people, they have to make several trips to and from the new property - shifting small amounts at any one time. This all adds up to a hectic experience and unless you can arrange time off work, a wasted weekend. Why go to all this trouble when either our home removals service or man and van service can help you at such a low price? Besides the trouble and time it takes to complete a move yourself there are also other factors to consider. Most of us are not trained, or used to, to doing much heavy lifting that is often associated with the removals process. This can lead to many small injuries, if we attempt to move all of our belongings ourselves.
Our staff are fully trained and are used to such hard work so, for them, it is no problem. Not only do we risk injuring ourselves during one of the most stressful times in life but we also risk breaking the items that we mean to transport. This can come from dropping boxes, slipping up or packing the vehicle in a way that is likely to cause damage. Our W8 removals experts know exactly how to treat various items so that they remain intact during the removals process. Additionally, if we want to move our own goods, we often need access to a van. Compared to our prices, hiring a van is a costly and time-consuming exercise which takes up even more of your precious time and money. Not only do you have to fill out extensive paperwork for such a vehicle but you also have to do all the driving, as well as packing and unpacking, yourself. Let us pick up the slack and help you move in style and comfort. There are a million and one things for a mover to worry about so let us do the hard work.
So what are you waiting for? If you've got a big move coming up and would like to take advantage of either our Kensington removals service or our man and van service- we're here to help. Don't hesitate any longer and give us a call on 020 8746 4469. We'd be glad to offer you a free quotation tailored specifically to your requirements. We're sure you'll agree that our services are second to none and our prices are some of the best around. Kensington Removals have years of experience in both the W8 home removals business and man and van services so forget the rest now try the best and make light work of your relocation.