Stress Free SW7 Packing W8 and Boxes Kensington
Moving is stressful. There is no way around it. There are many factors involved, things to take care of, and time frames to be met—all while our jobs and daily responsibilities must be taken care of also. Many people will actually forgot moving because of the stress and hassle involved. This is unfortunate because it means people often miss out on potential job opportunities, the ability to experience life in a new and exciting location, or many other potentially positive and life changing experiences. You should know that there are services available to assist you with all of your moving needs in Kensington. You don't need to take on such a large project alone. Even if you have friends and family willing to help, collecting all the items you need to pack and removing your things from your home can be time consuming and stressful. Kensington Removals can help you organize your move, starting with SW7 packing and boxes in Kensington that are available stress free. Call us at 020 8746 4469 for your free quote and stop putting off your dreams.
The longer people live in a home, the more stuff they collect. From impulse purchases to gifts from friends and family, we often don't realize how many belongings we have until it is time to move. Whether you think this is a result of our primal hunter/gatherer nature or a product of modern society with instant gratification from online shopping (who doesn't love one click checkouts?), the reality of owning too much stuff can't be avoided when it's time to move W8 and it is easy to become overwhelmed with how you will even begin the packing process. You'll probably be able to collect some boxes here and there as you start packing, but you may quickly run out or be unable to find boxes that meet your packing needs. How will you pack the oddly shaped vase you received for your last birthday? What about your favorite painting hanging in your living room? Our SW7 movers can provide you with boxes and packing services to save you time and make the start to your moving process as stress free as we can make the move itself.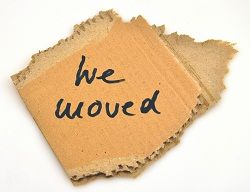 Once the packing process is over, our Kensington removal services will continue to make your move easier than any other move you have experienced. We understand how valuable your possessions are and will remove them from your home with care. Professional house removal services in Kensington will keep your belongings safe as they leave your current home and make their way to your new home. Our experienced staff members also believe that there is no job that is too big or too small for us to handle with personalized service that you won't find anywhere else. It will be like having your family helping you move, without the potential drama.
Our Kensington man with a van will bring all of your boxes and packing needs directly to your home. Our W8 movers will even place the supplies where you need them within your home and help with the packing process. There is no need to spend your time searching for the items you need to make sure your things are able to be packed well, you already have enough to worry about. Let our man and a van bring you your supplies straight to your door and help with all of your other moving needs as well. Kensington Removals will get your move started right; call us today on 020 8746 4469.