Professional Carpet Cleaning Kensington W8 SW7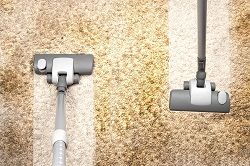 Are you preparing your home to be sold so you can move in to your dream home? Are you moving into a new home? If so, you may want to consider the home cleaning that may be needed. Carpeting is one part of a home that gets lots of use and often does not get the care and cleaning it needs. For this reason it is a good idea to contact a Kensington cleaning company whether you are in need of end of tenancy cleaning or cleaning services prior to moving into your new residence. Kensington Removals offers carpet cleaning Kensington services at a competitive rate, with professional staff and quality products safe for all domestic cleaning. Give us a call at 020 8746 4469 for your free personalized quote.
Carpet Cleaning W8 may be needed no matter how much house cleaning you have done while in your home. Even the cleanest homes can benefit from carpet cleaning; it will refresh your carpets and make them look close to new—or even new—without the expense of having to replace them. Our Kensington cleaning company offers a variety of cleaning services ranging from one room deep cleaning SW7 to your entire house and can use carpet cleaners that are ecofriendly and still work to get your carpeting looking new again. Some cleaning companies claim they use environmentally friendly cleaners but actually use cleaners that don't just work on cleaning your carpet. This not only wastes your time and money but can actually leave your carpeting prone to damage if they do not properly clean it. Excess water is never good on carpet and these companies often just saturate your carpet in water which leaves it prone to mold and mildew build up and can leave a musty smell, possibly even worse than before the cleaning!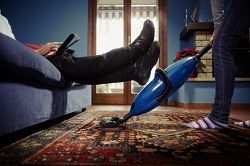 In addition to W8 house cleaning services, we also offer office cleaning. As a Kensington commercial cleaning company we know it can be difficult to get carpet cleaning done in a commercial building and we offer to work with your schedule so you won't have people walking over carpets that are still slightly damp from cleaning, which promotes possible staining as people walk over it with dirty shoes. Other SW7 cleaning contractors want to work during the day while your employees are trying to work. We understand what an inconvenience this and realize you can't very well lose productivity to have your carpets cleaned. We also adjust our cleaning methods for the carpeting found in your office building, which in most cases needs to be cleaned differently than the carpeting found in a residential building. Commercial carpet is often thin and does not have padding underneath while carpeting used in homes is usually plush with thick padding underneath, which requires extra care to ensure the entire carpet system is being cleaned thoroughly.
At Kensington Removals we know that cleaning your carpeting can make your home look like new, making it easier to sell if it is on the market or more enjoyable for you and your family if you are staying in the home. It is also a great way to make sure there are fewer hidden allergens in a home you are moving into that has been previously lived in or in your current home. The fibers of carpet can hold on to pet dander, cooking smells, pollen, and an assortment of other potential allergens. Because many people still prefer carpeting to hard flooring throughout the house, carpet cleaning can reduce the chances of irritation caused by spores and dust caught in the carpet. For your free quote for your home or office carpet cleaning needs please call us on 020 8746 4469.