Benefits of Hiring a SW7 W8 Removal Company Kensington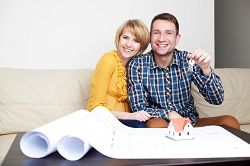 Don't let your upcoming move be daunting. There are companies that exist solely to help streamline the moving process. You may be wondering why you should spend more money on your move than you already have, but there are many benefits to hiring a removal company in Kensington. Kensington Removals can save you time, reduce your stress, help protect your precious belongings, and even provide storage services to help with your move. Call us on 020 8746 4469 for your free quote today.
Kensington house removals will first and foremost save you time. Your time is valuable and you have a busy schedule and responsibilities you must tend to. Can you really afford to spend time out of your busy day to work on packing and moving, when you can hire it out and have it done by professionals? All of our friendly crew members are trained to assist in your move in the most time efficient manner while still taking care to make sure all of your personal belongings are protected. Our W8 movers are one of our top performing crews. They receive praise time and time again from satisfied customers that will no doubt use our services again in the future for all of their Kensington moving company needs. With our professional moving team securing your belongings, you can rest assured that nothing will be broken or misplaced during your move.
Hiring a removal company Kensington service will also prevent accidental injury to you or your family members. Moving is hard work and it is easy to let yourself get overwhelmed and stressed out while you are trying to pack and move your belongings. Long days at work followed by long evenings trying to get everything done can lead to accidental oversights such as trying to cut corners and packing boxes too heavy, leading to back injuries and muscle strains. You are also more likely to have an accident, like forgetting about that one step down because you are tired and in a hurry—leading to a potential fall and injury to yourself and harm to your belongings as well. Our SW7 removal company services can prevent all of these things from happening. Your health and wellbeing are important and so is the safety of your belongings. Don't leave anything to chance.
You may have heard people talk about our unique man with a van W8 service. It has become our most popular SW7 moving service to date. With this service, you get a dedicated crew to fit the needs of your job—be it a man with a van or ten. In addition to our standard moving services, the man and a van offers Kensington storage services as well. If you need to store some of your things while you show your home during the selling process, our crew will come to your house, remove the items that are in your way, and move them to one of our top of the line storage facilities until you are ready to move them to your new location.
As you can see Kensington Removals offers many beneficial services for your moving needs. Don't add extra stress to your move trying to do it all yourself. Let us help you so you can focus on the more important things in your life. If you have an upcoming move or are in the process of a move, call us at 020 8746 4469 and let us take some stress away from your move. We offer free quotes, friendly service, and answers to all of your questions or concerns regarding all of your removal needs.