Office Removals Kensington SW7 will make Your W8 Move Hassle Free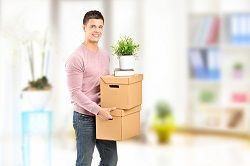 Moving to a new office can be something you and your coworkers are looking forward to for a variety of reasons. Perhaps the new location is more convenient or the building is set up in such a way that it will work out better for your business. However, moving to a new office can also be overwhelming. There are countless files to be packed and all of the boxes and furniture must be removed from your office and moved to your new location. To help with all of these tasks there are companies that will assist you, saving you time and reducing the stress of getting the task completed on your own. If you are looking for SW7 office removals in Kensington, contact Kensington Removals today at 020 8746 4469. We will help you from the very beginning steps of the process all the way through to the end.
We understand that your move is a big decision and will treat your belongings as if they are our own, taking care to ensure they make it from your current location to the new location in the same condition you leave them in. Care will be taken from the moment we arrive until the moment the job is completed to make sure everything goes smoothly so you can focus on more important things like getting your business set up once you are in your new location. Kensington removals do not need to be a stressful or difficult process. There is no need for you or your employees to lift heavy boxes, chance damaging valuable furniture, or risk potential injuries, costing you both time and money in damages and lost productivity.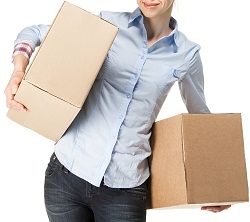 One of the best things about our company is our Kensington man and a van. This service brings a personalized experience to your entire move. You shouldn't have to deal with a generic crew that knows nothing about you and your company. Instead, let our man and a van Kensington listen to exactly what your needs and concerns are—don't let some other company tell you what to do with your belongings. We understand that everyone requires something a little different with their moving needs and it is our goal to meet each and every one of these, offering suggestions along the way. Our staff is trained in the most efficient and safety oriented methods, which makes us stand out among other removal services in W8. At the end of the process, you will feel like the movers are part of your family.
Our services also including helping you pack to further speed up the office removal SW7 process. From breaking down cubicles, emptying file cabinets into storage boxes in an organized fashion, we are the most thorough moving company in W8. Once all of the items have been removed from your office, our detail oriented staff will help your moving process be even easier by placing your belongings in to your new office in an organized fashion. Other companies will simply drop your furniture and boxes in one area, but we will help you set up and make sure all of your belongings are where they need to be within your building to simplify the unpacking process.
We understand that you have many options for Kensington removal services and feel confident that when you review your options, we will be able to provide you with the best quality work at the most competitive price. We believe that our customers' happiness is the most important thing and have successfully completed many office removals Kensington, with many repeat customers as well. For a free quote and to have all of your questions answered, call us at 020 8746 4469 today. Kensington Removals will help you with all of your office removals in W8.