Making Your W8 Move with A Kensington Man and Van SW7 Service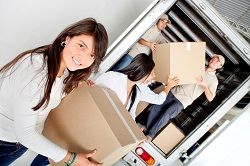 Our Kensington man and van service is perfect for those moves that don't require an entire team of removals experts. For many householders their need simply isn't large enough to warrant employing a dedicated removals team; they don't have masses of furniture that need moving or hundreds of boxes to relocate. For these small to medium sized jobs, our diligent workforce are ready to help you. Kensington Removals have been lending a hand to those in need of man and van services for years and would love to add you to their extensive customer base. To find out what we can do to help you move quickly, safely and cheaply please feel free to call us on 020 8746 4469 so that we can arrange a free quotation. We pride ourselves on our customer service and look forward to helping you make your dream move with the help of our services.
Hiring our W8 man and van service really does take all the back-breaking work out of any small or medium sized moving job. After all, you already have a thousand stresses to deal with during one of the most stressful periods of life. You've already found your dream new home and want to make your moving experience as pleasurable as possible, that's where we can help. On top of all the moving-related worries, the last thing you need to be doing is carrying and transporting your furniture and other items to their new home. Our man and van service W8 will make light work of your move so that you needn't worry about putting your back out lifting heavy boxes or traipsing down long flights of stairs. Not only that but our pricing is very competitive so that you can save even more at a very expensive time. Some SW7 man and van firms can charge the earth as well as hidden extras but not us- we're dedicated to keeping our prices low and our standards high.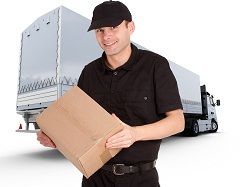 Our services are tailor made to suit our clients' needs so that we can be there for them whenever and wherever they need us. We know that modern life can be very stressful at times and especially during a period when you're moving house. We have a thousand things to think about what with work, social and family commitments that must be met. And, let's be honest, we have better things to do than worry about arranging a removals service. That is why we're available to help you move when it best suits you, fitting around your lifestyle. Our Kensington man and van staff are always on hand to assist you in relocating in a fast, friendly manner.
Our professional Kensington man and van SW7 service can help you to pick up and move your items and furniture to your new location with ease. They are specially trained to treat your goods with the respect that they deserve so that nothing is damaged during the moving process. This is a worrying aspect of any move and rest assured that our friendly, professional staff will do their utmost to see your goods arrive at their destination in the same way in which they left.
So if you're looking for help with making a move using a man and van Kensington, give Kensington Removals a call on 020 8746 4469. A friendly member of our staff will gladly help you by giving you a free quote and arranging a time and date to suit you. There is no obligation to buy and we will give you honest, cost-effective advice about hiring one of our dedicated man and van staff.